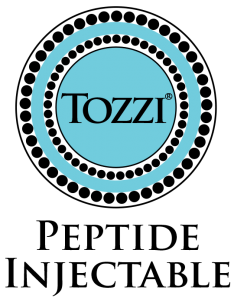 The Patented TOZZI Peptide Injectable is "The Missing Link" in the chain of Anti-Aging Modalities currently in the Aesthetic Industry. This ALL Natural Peptide Injectable represents a unique opportunity to provide Nutrition For The Skin through Peptide Technology and Super Antioxidants in a Preservative Free Formula. Peptide Technology has moved to the Forefront of Anti-Aging/Skincare.Now The TOZZI Peptide Injectable with Camosine, a Dipeptide that drives the sequence of 6 additional Amino Acids, DMAE, Glucosamine, plus Pyridoxine (B6) stimulates Fibroblast Cells to Naturally Fuel Collagen and Elastin that Create Dermal Density. The TOZZI Peptide Injectable Treats the Total Face, Neck, Cleavage, Décolleté and Back of Hands. This Complements and Creates ' The Foundation' for Aesthetic Procedures.
As The Market for Anti-Aging Products has been rapidly expanding, the Consumer is gravitating towards ALL Natural, Organic Choices that promote Health and Wellness. Our Industry Changing Patented TOZZI Peptide Injectable is the ONLY Injectable with All Natural Components that Provide Nutrition For The Skin. While the benefits of Amino Acids/Peptides have been well established, "THE MYSTERY OF DELIVERY" has now been solved through the Introduction of The TOZZI PEPTIDE INJECTABLE.
TOZZI PEPTIDE INJECTABLE HIGHLIGHTS/EDUCATION/ILLUSTRATIONS FOR THE CONSUMER

TOZZI PEPTIDE INJECTABLE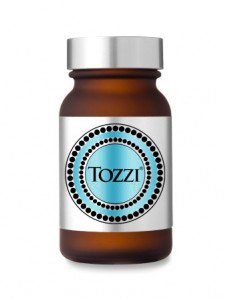 The Mandatory
All of the Content herein is intended to provide Educational Information relating to the Patented Amino Peptide Intradermal Injectable known as TOZZI Peptide Injectable. All references to said Product are hereby constructed to document the Components, the Delivery System/Methodology, Suggested Treatment Guidelines and Related Analysis of same. The Protocol/Tutorial is intended for reference primarily for Medical Professionals and their Designated Agents/Representatives. Suggested Patient Specific Information is intended to provide constructive guidelines related to Treatment but makes no Claims or Warrants that are not indicated outside of the factual content. It is further declared that this Document makes no Specific Warrants or Claims other than would be reasonably drawn from the references herein or based exclusively on the factual information on which specific conclusions were drawn.
TOZZI Peptide Injectable/Protocol makes no Claims or Warrants as relates to any Peripheral Product references that may be included in it's Analysis and does not validate any such product or products.
Technical Data contained in the Patent Documents are protected under the Patent Filing and any attempt to infringe on said Filing is Strictly Prohibited.
Any Suggested/Projected Financial models that relate to Medical Professionals and or their Designated Agents/Representatives are presented as estimates of prospective profitability based on costing information and patient suggested pricing as represented in said models. No warrants or claims are to be drawn from financial content herein.
Any and all references regarding related materials that provided background for research are documented herein.
By Steven Paul Crystal, Its Chief Operating Officer
The TOZZI Collection LLC