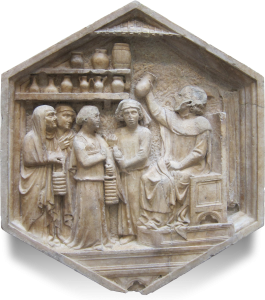 TOZZI PEPTIDE INJECTABLE HIGHTLIGHTS/EDUCATION/ILLUSTRATIONS FOR MEDICAL PROFESSIONALS

The Patented TOZZI Peptide Injectable is "The Missing Link" in the chain of Anti-Aging Modalities currently in the Aesthetic Industry. This ALL Natural Peptide Injectable represents a unique opportunity to provide Nutrition For The Skin through Peptide Technology and Super Antioxidants in a Preservative Free Formula. Peptide Technology has moved to the Forefront of Anti-Aging/Skincare. Now The TOZZI Peptide Injectable with Camosine, a Dipeptide that drives the sequence of 6 additional Amino Acids, DMAE, Glucosamine, plus Pyridoxine (B6) stimulates Fibroblast Cells to Naturally Fuel Collagen and Elastin that Create Dermal Density. The TOZZI Peptide Injectable Treats the Total Face, Neck, Cleavage, Décolleté and Back of Hands. This Complements and Creates ' The Foundation' for Aesthetic Procedures.
As The Market for Anti-Aging Products has been rapidly expanding, the Consumer is gravitating towards ALL Natural, Organic Choices that promote Health and Wellness. Our Industry Changing Patented TOZZI Peptide Injectable is the ONLY Injectable with All Natural Components that Provide Nutrition For The Skin. While the benefits of Amino Acids/Peptides have been well established, "THE MYSTERY OF DELIVERY" has now been solved through the Introduction of The TOZZI PEPTIDE INJECTABLE.
In The Current Economic/Health Care Enviroment, Medical Professionals are interested in new modalities that generate Income for their Practices. The Global Anti-Aging Market is one of the fastest growing Market Segments, more specifically the Appearance Segment. Peptide Technology and Injectable Products are expected to Experience Accelerated Growth.
The TOZZI Peptide Injectable presents an opportunity for Medical Professionals to expand their Client/Patient Base with an ALL Natural Injectable that also Complements other Anti-Aging Injectable Treatments. This Exclusive Product will be an Exciting Income Opportunity for your Practice and represents the advance of Peptide Technology in the field of Aesthetic Medicine.
The Password is the Key that Unlocks the' Mystery of Delivery' behind The TOZZI Peptide Injectable and expands The TOZZI Experience. The TOZZI Peptide Injectable 'INSTRUZIONE' is a Comprehensive Tutorial that is First in the Aesthetic Medical Industry. Historically, there has been little if any road maps for Techniques that have evolved over time in a rapidly growing Appearance Segment. Medical Professionals will easily find their way with The TOZZI Peptide Injectable 'INSTRUZIONE '. Medical Professionals that are currently performing Aesthetic Medical Treatments will quickly adapt to The TOZZI Peptide Injectable Treatment. For those Medical Professionals that currently want to enter this Market Segment, The TOZZI Peptide Injectable 'INSTRUZIONE ' will provide all the necessary guidance.
I invite you to review the Proposed Financial Model as it potentially represents an extremely Profitable Income Stream for your Practice.
Buona Fortuna
'good luck'